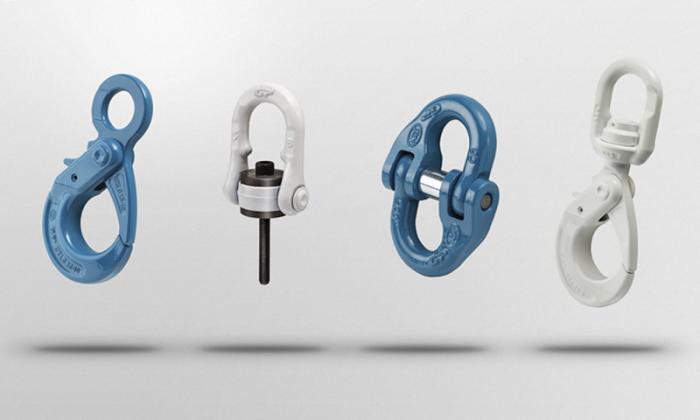 Green Pin® Chain Fittings now available on greenpin.com
A new set of Green Pin® products is now available on our website. With this update you can not only find the Green Pin® Rope Fittings but also the Green Pin® Chain Fittings online. The product pages of the individual products contain all technical data, CAD-drawings, linedrawings and more. The Green Pin® Chain Fittings include: hooks, links, swivels, shortening clutches, lifting eyes, chain and stainless steel products.
Excel® integration with Green Pin®
In 2018, Van Beest announced that the Excel® brand would merge into Green Pin® in order to create one big premium brand for all below-the-hook fittings. The color of grade 8 former Excel® products is changed to white under the Green Pin® brand. These products were previously yellow or red. Grade 10 products will remain blue; the same as before. As a result of the brand change, the product names and article codes change as well. Please click here for a full list of the old and new product names of our current product range, plus an explanation of the abbreviations used.